Native-Art-in-Canada has affiliate relationships with some businesses and may receive a commission if readers choose to make a purchase.

Baawitigong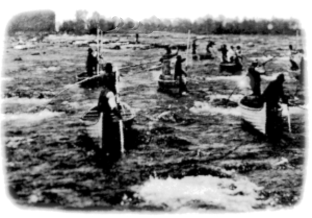 This is the place most folk now call Sault Ste Marie. Nowadays it's a small Canadian city situated at the point that Lake Superior flows into Lake Huron.
But before the French got their way with us we called it Baawitigong which means the place where there are rapids.
Return to the History of the Ojibwa