Native-Art-in-Canada has affiliate relationships with some businesses and may receive a commission if readers choose to make a purchase.

Goyce Kakegamic

One of the First Woodland Artists


Goyce Kakegamic - "Legend of the Sleeping Giant"
Cree artist, Goyce Kakegamic, was born in Sandy Lake, Ontario in 1948.
His sister was married to the Ojibwa artist Norval Morrisseau who, after successfully selling his work in Toronto and elsewhere, encouraged teenage Goyce and his brother Joshim to try their hands at painting. 
Over the years, another Cree artist, Carl Ray, as well as Jackson Beardy, Alex Janvier and Daphne Odjig mentored the young men.
Although  the brothers sold their original works, they had entered into an arrangement with a southern Ontario screen printer who took advantage of them. 
After learning printmaking techniques at Open Studio in Toronto, Goyce and his brothers Joshim and Henry Kakegamic opened the Triple K Co-Operative, a silk screening company in Red Lake. Their intention was to represent themselves (as well as other native artists like Barry and Paddy Peters, Saul Williams and Norval Morrisseau) on their own terms, rather than being dependant upon the needs and expectations of non-native publishers. Triple K was modelled after one of Daphne Odjig's companies - Indian Prints of Canada Ltd. which she set up in 1970.
Shortly after opening for business Triple K decided to only produce limited edition silk screen prints from drawings not only designed specifically by the artist for the silk screening process but that involved the artist in the actual printing cess.
The production of the high quality prints made the new "woodland" imagery affordable and available to prospective buyers across the country.
Throughout the 70's and 80's while in Red Lake, Goyce worked as a school counsellor.

Works by Goyce Kakegamic are in Major Collections


Goyce was represented in the England/Germany tour of woodland and Indian art in 1970. He and his brother Josh had a major place show at Toronto's Aggregation Gallery in 1974. Since then his work has been exhibited regularly and is represented in the McMichael Collection and the Mohawk Institute in Brantford.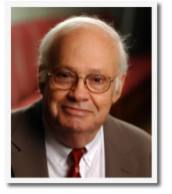 Presently Goyce Kakegamic and his wife Lucy live in Thunder Bay where he works as Education Director for Keewaytinook Okimakanak (the Northern Chiefs) based out of Balmerton Ontario.
He continues to paint and is represented by several Canadian galleries.

Influence of the Indian Group of Seven